on my last day in philly, i decided to go down to south street. its pretty busy there and there are a bunch of cheesy shops along with some good ones like the
wooden shoe
collective book store and
Via Bicycle
a bike shop that has tons of vintage bikes and parts crammed into a small building. these are the shops i wanted to go to.
on south street there are a couple really cool community gardens along with
the magic garden
, an old empty lot that has been turned into a museum of mosaics.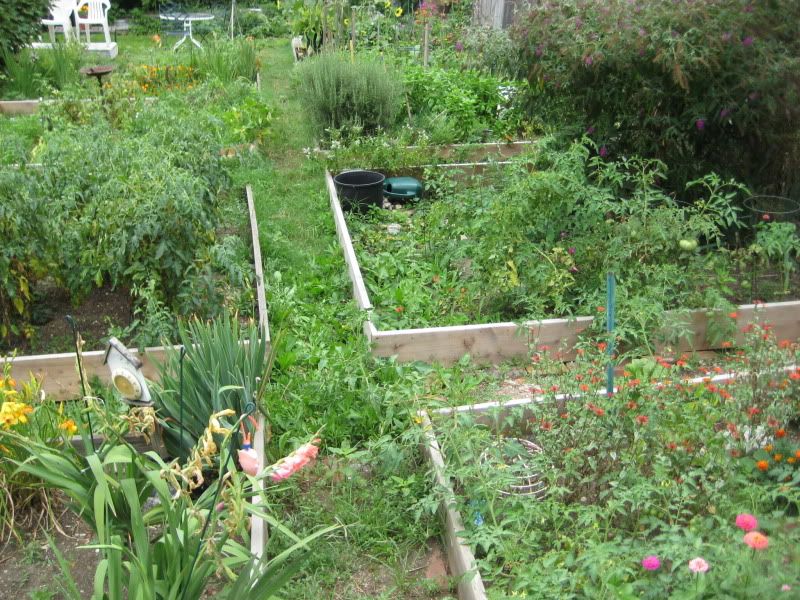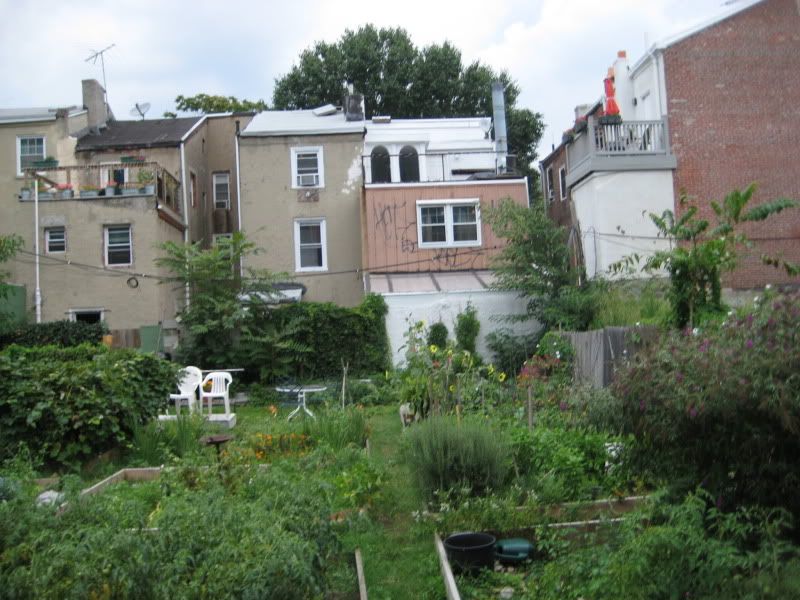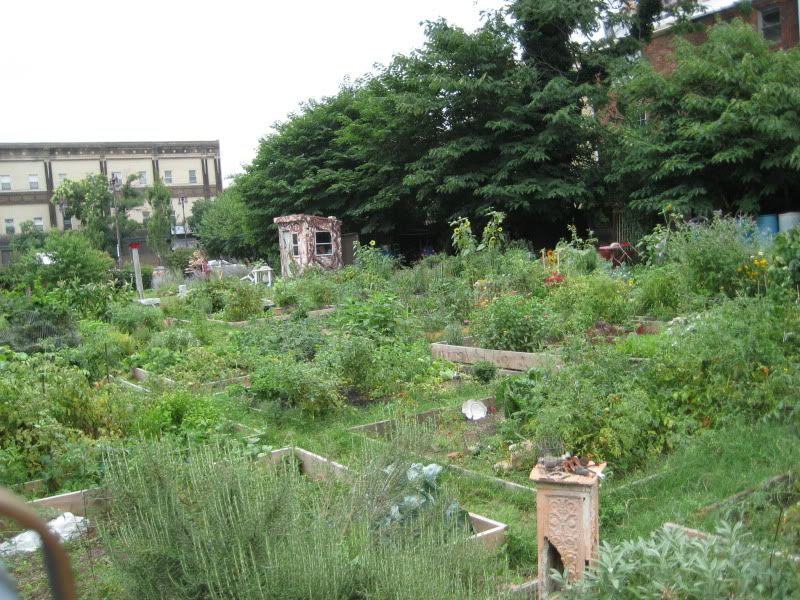 Isaiah Zagar's mosiacs adorn buildings all over philadelphia. philly also has a lot of really interesting murals, i like this one of the dogs and cats, but there are ones that i have no idea what they are suppose to be about. i then met up with my friend lauren, her room mate Meg made us a treasure map to devils pool along the Wissahickon River. there is a great bike trail that goes along the river and connects to the trail on the Schuylkill.these trails are great connectors as well as for recreation. devils pool is pretty much a small deep pool in a stream off the Wissahickon between a couple 15-20ft high boulders that are perfect to jump off of. the pool isnt too deep but that didnt stop the kids from doing front flips and dives into it. i jumped feet first from the highest point from fear of hitting my head on the bottom. good idea since my feet hit the bottom. there is also bridge about 50 feet above the pool. the kids claim that they jump off it into the water, but i doubt you could do it without dying.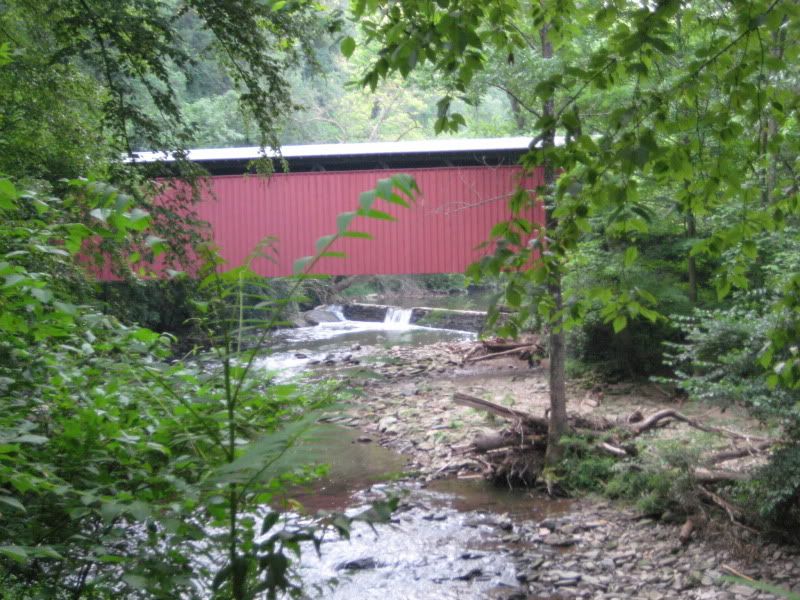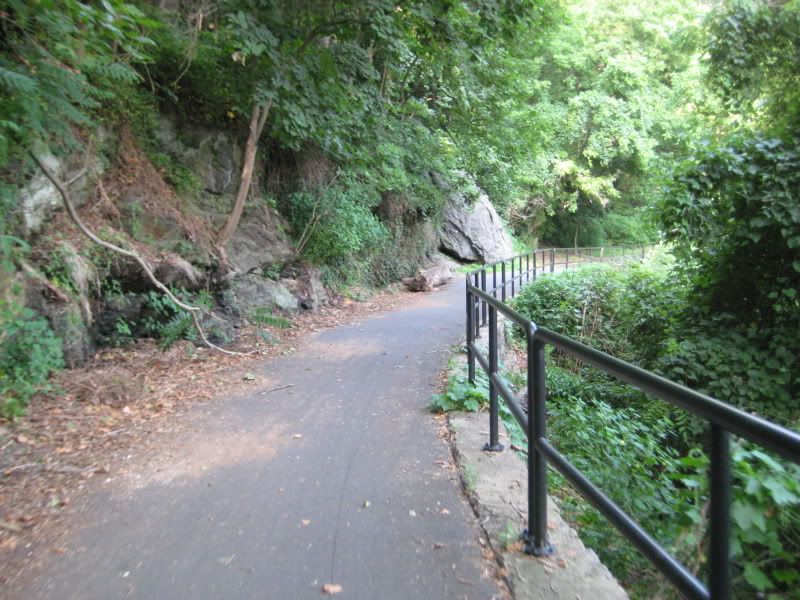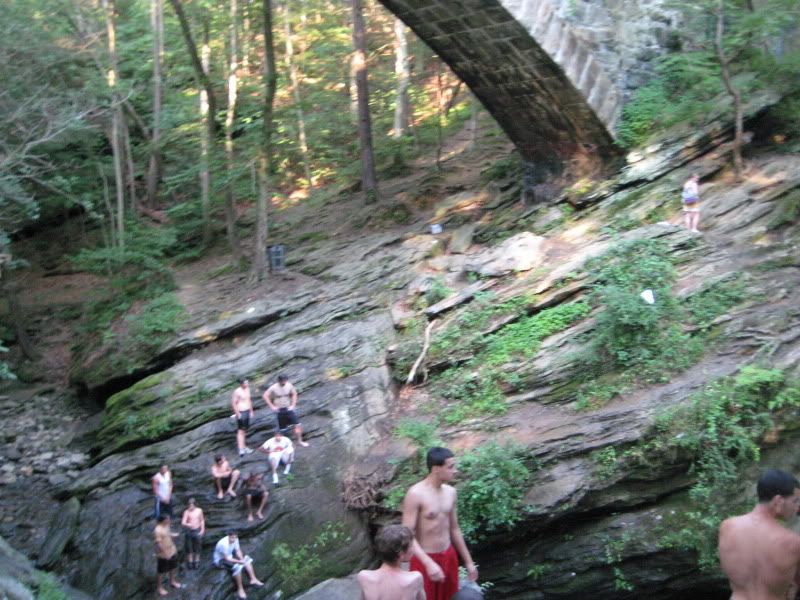 it took a while to get back and we stopped to see this great view of the skyline